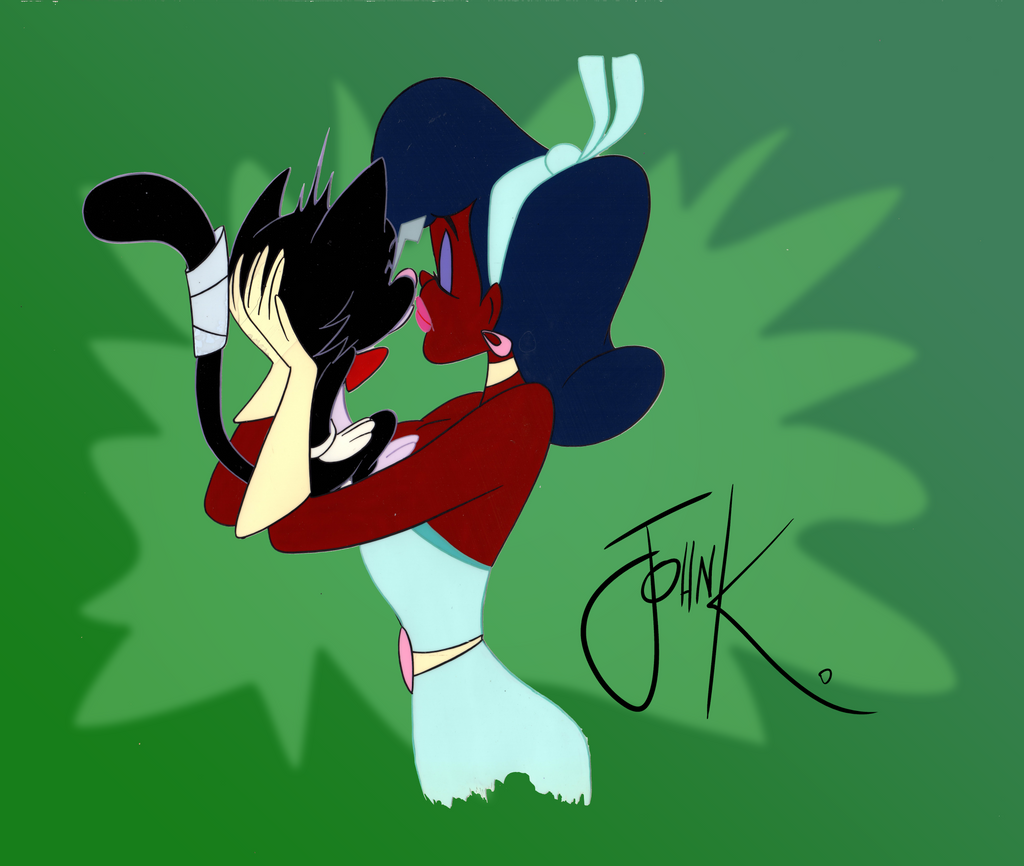 John K. Store
Original Cel from Harlem Shuffle Music Video by the Rolling Stones: Girl and Cat Nuzzling
From John's personal collection is a cel from early in his career with Ralph Bakshi: the Harlem Shuffle music video by the Rolling Stones. This cel features the heroine of the music video nuzzling with the street cat, seen at the 3:58 mark here. The video was a collaboration between Ralph Bakshi (live action) and John K. (animation) with inspiration from Tex Avery, Bob Clampett and Ralph's love of seedy nightlife scenes. This scene was animated by Lynne Naylor, co-creator of The Ren & Stimpy Show.

Cel comes unframed and signed by John K. It presents beautifully with a print out of the background for a complete composition.

This cel is one of a kind and perfect for any fan of John K, Ralph Bakshi and the Rolling Stones.

---
Share this Product
---
More from this collection